Irrigation District Management
Made Simple
Free your staff from low value work with powerful software that improves agricultural water management.
Receive water orders online or by phone, automate diversion calculations and much more.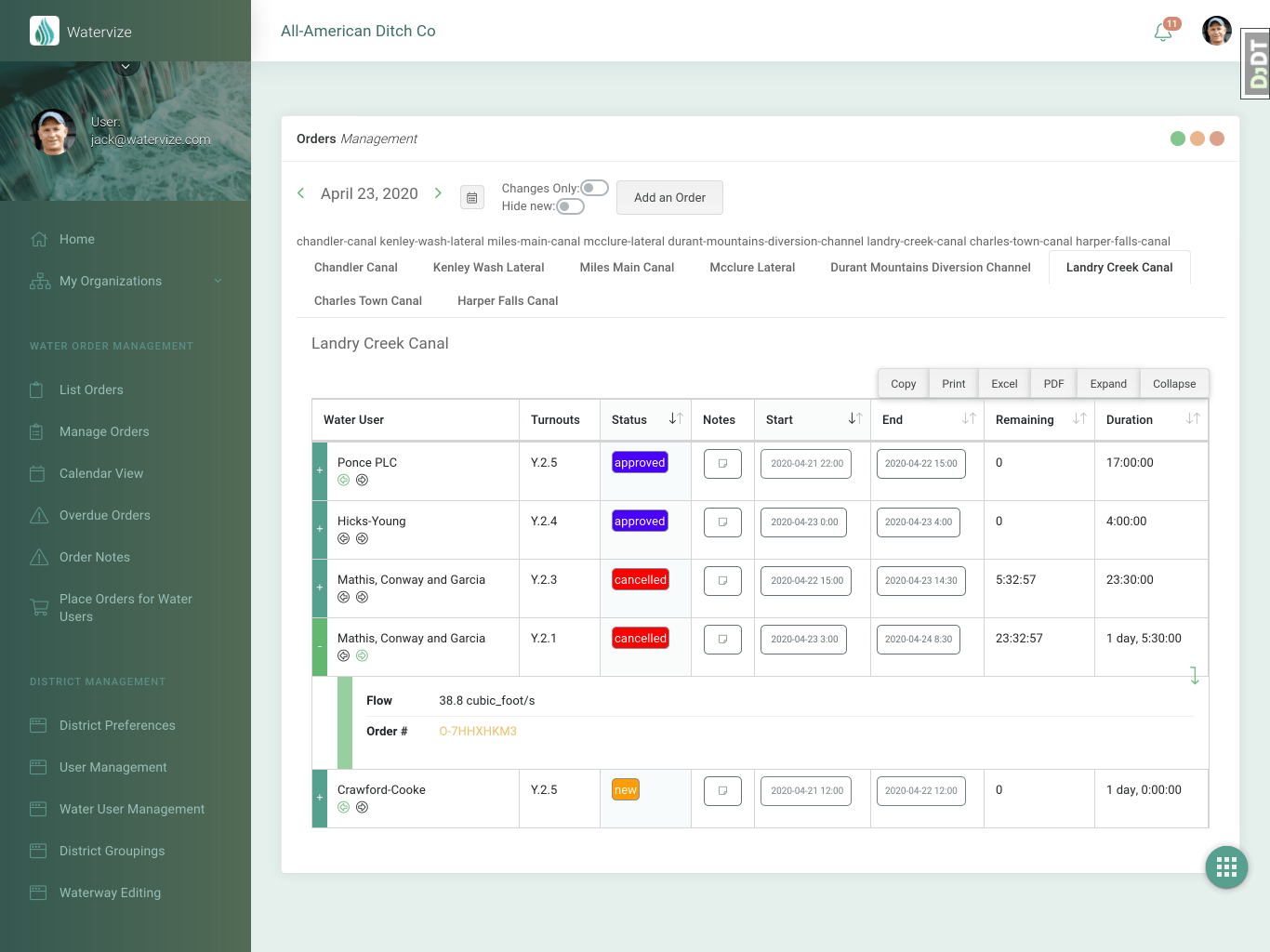 Lead Your Irrigation District Forward With Watervize
Watervize is a web application for Irrigation Districts with agricultural water customers. It simplifies customer service and improves the accuracy and efficiency of water order management and fulfillment.
Watervize gives you instant access to…
Water Order Management
Eliminate time required for calculating water usage and diversion requirements. You have more important work to do. Our software allows you to do just that by providing accurate usage data.
Customer Information Portal
Don't waste valuable time on the phone. Watervize provides customers with accurate information on current, future and past orders. It allows for instant communication and simple updates directly through the app, allowing you to focus energy elsewhere.
Ditch Rider and District Schedules
You're in control. Specify when and where Ditch Riders will be on duty within your district while highlighting the days the district will be off-schedule or not taking orders.
BLANK
Keep your information safe and accessible
Watervize offers flexibility in the types of accounts and access available to your staff and water users. For instance, read-only accounts enable you to share archived order history for simple audits without the risk of data manipulation.
Forecast a better future
Watervize includes charts & reports based on past, current, and projected orders and water usage. Access this from anywhere at any time.
Accessible anywhere
Use Watervize on any device with mobile or internet access. Tablets, phones, and computers all work great with Watervize. No lock-in on brand, service provider, or device type. If it has a web browser, you can use it with Watervize.
Watervize prioritizes security
Your district's data is safe in our hands. We use industry leading web application tools and practices, including encryption of critical data and hashing of all passwords, and we perform secure daily backups of your data.
CLOSE ACCORDIONS
BLANK
Real-time status updates
Watervize can provide you and your water customers with real-time alerts and status updates within the app or via SMS or email, keeping you on top of what matters.
Identify potential issues
Efficiently identify and resolve discrepancies between customer water orders and actual deliveries with our built-in and customizable reports.
Affordable, powerful and scalable
A dynamic software suite for both small and large irrigation districts. We bring the power of enterprise software tools to even the smallest irrigation districts.
Export data for analysis and planning
It's your data, use it as you like. While our built-in management tools usually provide everything needed, sometimes customers want to get their hands on the raw data as well. No problem! All water order data can be filtered and exported to comma-separated file, Excel format, or PDF.
CLOSE ACCORDIONS
Improve Irrigation District Management and Customer Satisfaction
Receive and Process Orders
Goodbye paper, hello efficiency. Watervize enables your district to receive and process water orders online. Customize your order form and collected data while giving customers instant access to past, current and future orders. Provide them clarity to free up your time and resources.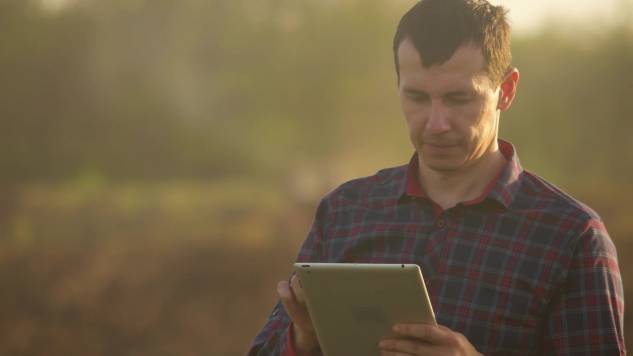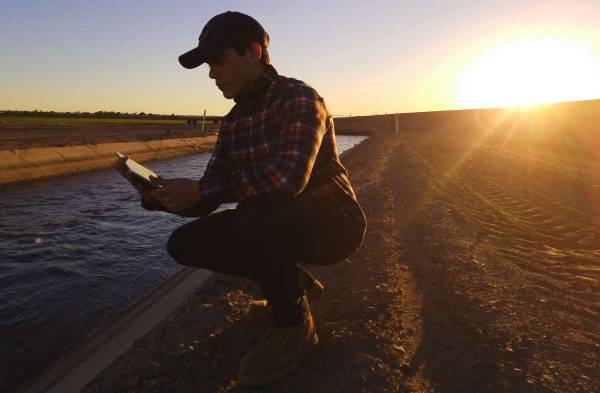 Track Water Usage
District personnel and customers need both real-time and historical information to responsibly plan water orders. With Watervize and any internet-connected device you can save up to 20 hours per week in processing orders, scheduling orders and calculating water diversion forecasts.
Your Job is Tough Enough.
Ease your Burden with Watervize.
Watervize modernizes your irrigation district's water ordering process. The safe and secure software improves customer service and simplifies operations management.
The best part? It's affordable.
"Cras malesuada fermentum sollicitudin. Ut at nunc ut lectus interdum consectetur et quis erat. Etiam vel lacus ex."
– North Gila Valley Irrigation and Drainage District

About Watervize
Watervize is a Web App software service from Omen Apps for improving Irrigation District operations management and online customer interaction.
Watervize
Irrigation District Management Software & Customer Information Portal
A Service of Omen Apps
Copyright 2018, 2021 Omen Apps
[wpml_language_selector_widget]